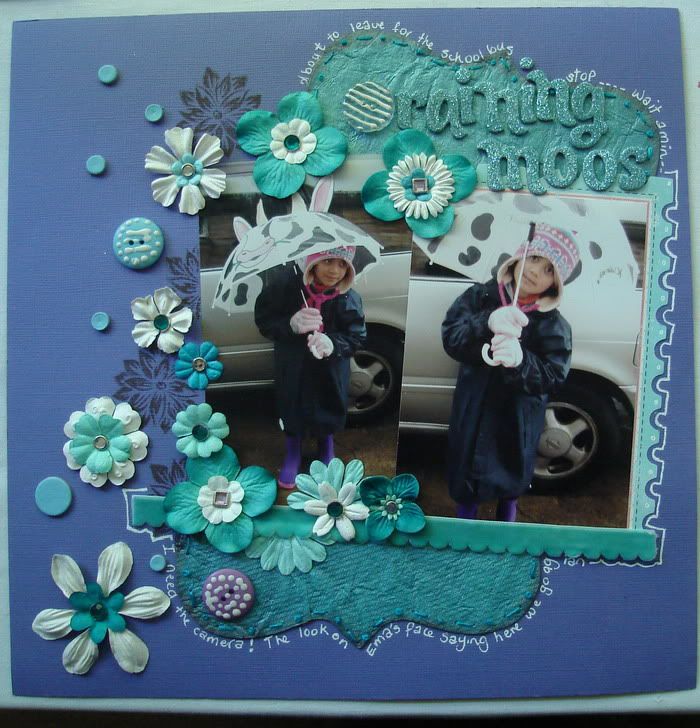 Scrapbook Studio was the first scrapbooking store I'd ever been in some years back, but I was calling it Scrapbook Heaven :) I remember I spent over $90 on one of those early visits and boy oh boy I cringe to think abt it now. $90 on paper and cardstock and that was it!!!

My sis lived less then 5mins by car down the road so whenever I was visiting from Te Puke I made sure there was time for the store. Lol, yup left Ngahere my little niece and Dd Ema fighting in the car once and my sis said I had to cut the 'just popping in' really short. Another time Ngahere's older teen sister and I walked from their home - and it sure wasn't 5mins by wai wai express.

Anywho this is a layout I completed in answer to a Challenge from Scrapbook By Design: Use purple and teal on your layout, bling, flowers, handstitching and stamping. I think I got a bit carried away with the doodling! Too much white up the side. But I do like it and the expression on Ema's face.......Hey sweetie I'm sorry but as long as I can hold a camera it's not going to end.